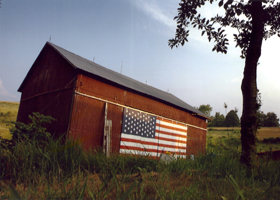 Welcome to the Hillside Farms web site. This web site is an on going project devoted to the many things I like. Contained here is information about the farm and operations. There is also the History of Hillside Farms which dates back to the 1830's. This includes historical, biographical and written accounts from previous owners over the years. There are also old farm pictures that were left to my wife from a simpler time. I hope you enjoy them.

I started my natural gas adventures using Fuelmaker compressors (C3's & Phil) and it did
not take long for me to become frustrated and unhappy. Parts hard to get, bad to no service and finally Fuelmaker goes bankrupt. So in 2009 I decided to made a leap of faith and abandoned my Fuelmaker compressors and purchased a Coltri MCH-5. The MCH-5 was the single best natural gas investment I ever made. When your natural gas supply comes from an on site well, a wet sump compressor is the way to go. A wet sump compressor has drastic advantages over a dry sump Fuelmaker compressor. Its synthetic oil bath will coat all the internal parts, which protect the metal surfaces from premature wear. Click here to read up on my Coltri MCH-5 CNG experience. One of these compressors may be the last one you ever have to buy.

I knew one day I would have to replace one of my bi-fuel Cavaliers with something else. I wanted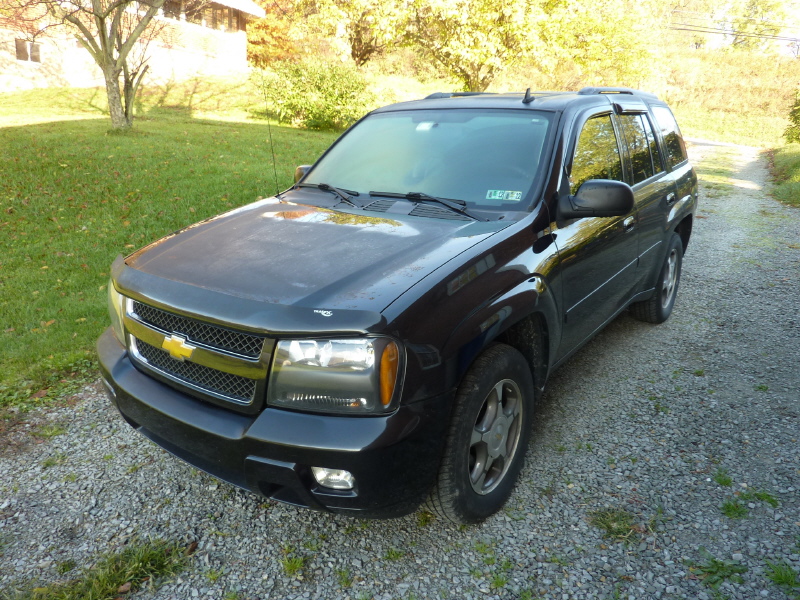 to buy something already converted to CNG, however my wife wanted something other than what I could find on Ebay. So began the quest to find a vehicle that the wife liked and that could be converted relative easy. Well fortunately I got the vehicle right, however the conversion was a true adventure. With a lot of parts collected off Ebay and a SVIS ( Sequential Vapor Injection System) in hand, my adventure began. If you want to read about my Chevy Trailblazer CNG Conversion, The Real Story. Then read on, you will be enlightened

Oncore Performance. . . . . . the last time gasoline prices were at $4.00 a gallon I purchased my 2002 Chevy Suburban at a bargain basement price.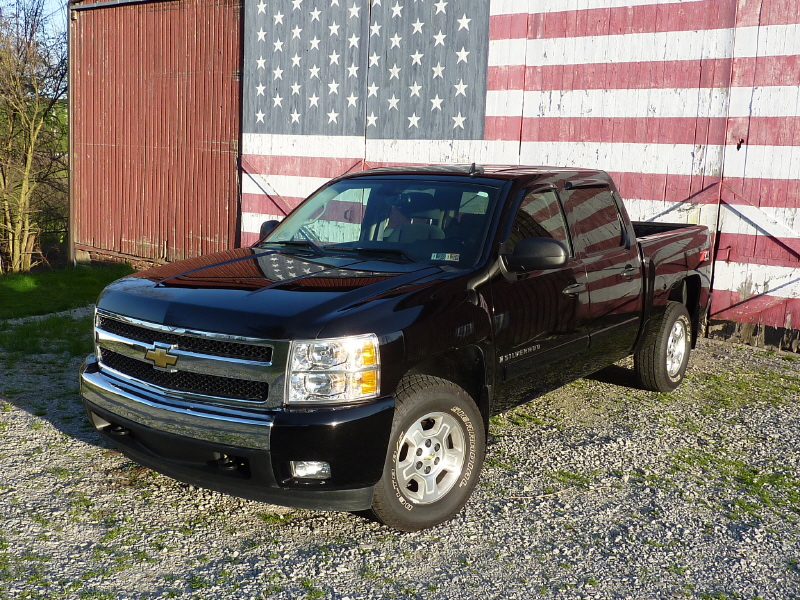 Well the summer or 2012 is not even here yet and the price of gasoline says, "it's time to buy a another big gas guzzler". With that, I needed to out do myself and what better way to top the Suburban than to buy a big old Chevy Silverado crew cab. The dealer wanted it gone and the price was right. When I was leaving the dealer the low fuel light came on, so I pulled into the first gas station I came to. After I filled it up, I looked at the pump and almost fainted. At that point I knew I had to do my duty and convert the beast to natural gas. So with a bunch of salvaged parts starts the story of my Silverado CNG conversion.

Strik'in Oil, well #1 was our first well. Drilled in 1993 it was going on 16 years old in 2009. I do not know much about old gas wells, however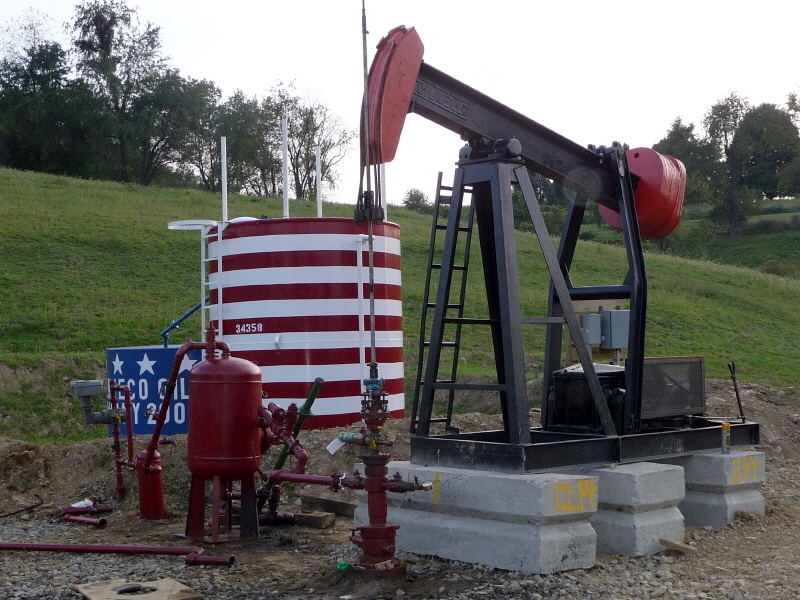 when the royalty checks began to dwindle away to nothing, I realized something had to happen. As it was explained to me, midway through the project, the gas supply was being choked off by minerals, paraffins and other hydrocarbons, building up in the bore hole. The plan was to re-drill the well, to clean it out and prepare it for refracking. What I did not know was that when the well was originally drilled, it was never fracked. So it was determined that after the well was re-drilled, a refracking rig and crew would be called in to perform the deed. During the process an oil pocket was breached and the rest is history. Check out the pictures I took of the project.

Right when you thought the drill'in was done. . . . . . . well here we go again. With in a year of re-drilling and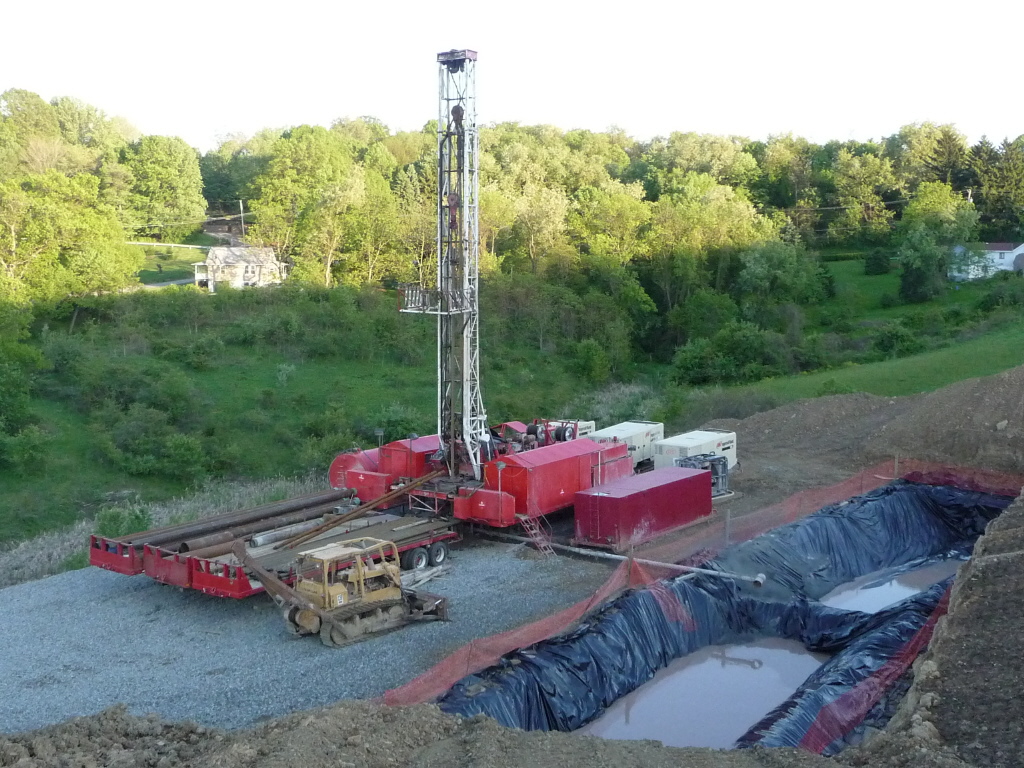 fracking well #1, Pennico Oil & Gas was back for an on core performance. This time they are drilling a new well on the back side on the property. The entire project lasted three months and included building a new roadway back to the site, site prep, drilling, fracking, laying down a gas line on the left side of the new road and laying down a 220 line on the right, installing dryers, piping, oil tank, brine tank and setting up the pump jack. When it was all said and done, there was 1000 psi of natural gas at the well head and oil for all. At the same time a larger oil tank had to be installed at the original well. The guys at work have started calling me Jed Clampett.

This web site also shares space with The Little Metal Shop a place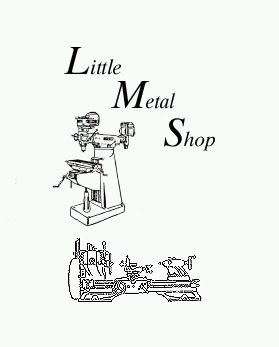 where I design and fabricate my many projects. Some of these projects are detailed on this site in an effort to help others the fabricate there own gadgets instead of having to buy them. I hope some day to make a small business fabricating specialty equipment for home brewers. The tough part for home brewers is finding someone who will fabricate and TIG weld stainless steel parts for their brew kettles and fermenters without breaking the bank.

Oh Yah....you guessed it. I'm a Pittsburgh Steelers fan, big time. I love every thing Steelers.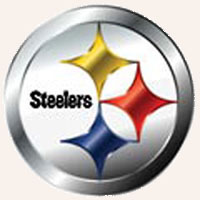 I even have a room completely devoted to the Black -n- Gold. It is a continuing work in progress and may never be finished. If you get a chance, check out My Steelers Room. I will be updating it from time to time. In January of 2009 my pool table received a new playing surface. It is special made high-quality gaming cloth by Imperial International. Jet black with a Steelers logo in the middle....sweet. I recovered the table myself and it was a tough job. Felt covering is a piece of cake compared to cloth. It took two days and many beers to complete.

Well....Well.....Well, we made it back to the big dance in 2008-2009. After a three year hiatus, the Steelers have returned to get their "one for the other thumb"....sweet. Even sweeter is the fact that I got to go and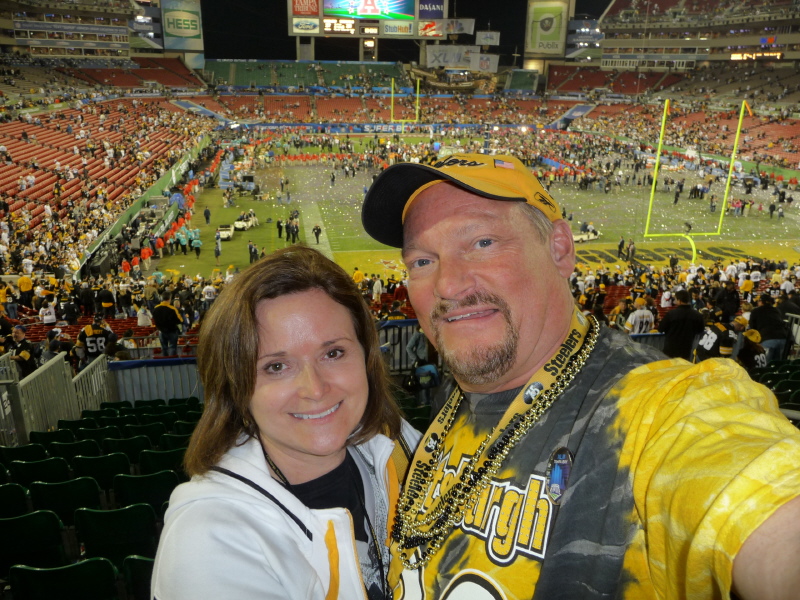 I documented "My Most Excellent Superbowl Adventure". Check it out if you get a chance. This has been a tough season with the NFL stacking the deck against the beloved Black -n- Gold giving them the toughest regular season schedule of any NFL team. Here are just a few facts about the 2008 schedule. The Steelers played almost half their games (seven) against teams who advanced to the playoffs and a few others (Dallas, New England, Washington) who narrowly missed the postseason. Only three of the teams on their schedule this season finished with losing records.The "Cinci Bungles", the Clev Brownies" an the "Jacksonville Jaguars". You can view the NFL final Conference Standings for the 2008 season HERE.

One evening I was sitting on my deck relaxing while listening to one of my favorite Pink Floyd boot leg recordings, "The Bell Gets Louder". As I finished off a quart mason jar of Yuengling Lager, I noticed the clanging
of my C3 Fuelmaker in the background. Well I realized the high pressure stage was going and it was getting close to pulling the compression module and sending it to Utah for a rebuild, when all of a sudden I had an epiphany. It was like a double shot of Jack Daniel's with a Nyquil chaser. Pure genius, just pure genius. I realized at that point that I needed to refill my industrial size suds holder in order to clarify my thought.With that I conjured up the idea of transplanting a scuba tank compressor head into a Fuelmaker C3. The first thought that ran through my head was Dr. Frankenstein. What a great way to whip the CNG Nazi's, who flame me for my PCV Natural Gas Dryers, into a absolute frenzy. You can check out the Hybrid C3 here.

When you are home brewing beer, an important piece of equipment is your fermenter. Most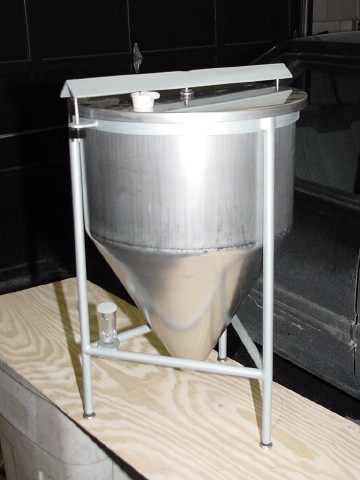 brewers us five gallon glass carboys. I don't like carboys, they break easy, tricky to clean, you have run siphons to separate the trub from the beer, ahh I just dont' like them. So I decided to just make my own Cylindro-Conical Fermenter. This is one in many of my beer contraptions. I will be posting more in the future. Hope you enjoy the project.